Comprehensive Emergency Operations Plans
When an emergency occurs, disorganization and delay can inflict more harm and damage. An Emergency Operations Plan (EOP) provides a framework for preparedness, response, and recovery involving a disaster or emergency. The plan identifies the resources and procedures that are needed before, during, and immediately after an emergency so that you are well-prepared during all stages of an emergency event.
Our expertise is in creating comprehensive, effective, and actionable EOPs. Our Tidal Basin team is comprised of highly experienced public and private sector emergency managers who understand how critical this measure is for your preparation and recovery. We develop a tailored and individualized EOP for each client to meet the specific emergency management operation needs of your organization.
Continuity of Operations (COOP)/Business Continuity Plan (BCP)
Our professionals are highly experienced in developing compliant Continuity of Operations (COOP) Plans and Business Continuity Plans (BCP) for municipalities, states, universities, hospitals, airports, and other private and quasi-public organizations. As your advocates, we work solely for your interests, utilizing our unique expertise and resources to consider all factors and scenarios. We structure an effective continuity plan to help continue essential operations and recover to pre-continuity event conditions so you, your organization, and constituents can get back on your feet sooner.
Regardless of scale, an unexpected threat or hazard can interrupt the functions and livelihoods of your organization and greater community indefinitely. We utilize our resources and collaborate with each client to place them in a position to continue essential functions during any event. COOP/BCPs help:
Streamline essential functions, even in a time of crisis.
Identify the required resources, actions, procedures, and interdependencies to provide a framework for continuing these functions and restoring operations.
Prioritize the safety of personnel, residents, and visitors.
Create a well-defined prioritization of functions and systems which will assist organizations to be more resilient in the face of service disruptions.
Threat and Hazard Identification and Risk Assessment (THIRA)
Tidal Basin assists businesses and governments with vulnerability and business impact analyses. Our team works with you to identify and understand mission-critical systems, recognize where and how performance issues may affect personnel, and assist with specific troubleshooting to focus on problems that may impact communities and key stakeholders.
Our team provides specific steps to help understand what is needed to perform a proper analysis.
Long-Term Recovery plans
While it is crucial to plan on how to immediately mitigate the damage from a disaster, the long-term, complex challenges that can hinder recovery should not be overlooked. By developing a Long-Term Recovery Plan ahead of devastating events, you can establish and strengthen the multi-agency coordination necessary for a more resilient and sustainable recovery.
Our professionals have the unmatched experience and resources in developing action-oriented Long-Term Recovery Plans. We work as your advocates to position and enable the support and coordination from the existing resources and authorities to help you overcome disaster sooner. Regardless of size or complexity for both catastrophic and non-catastrophic events, we help you effectively outline and align this plan with your EOP or other emergency plans.
Mitigation plans
Tidal Basin works with state and individual jurisdictions to create FEMA-approved, Hazard Mitigation Plans which identify the potential hazards that pose risks to life and property. We then recommend specific mitigation actions that can reduce the impact of a disaster event.
The hazard mitigation plan outlines the organization's strategies and priorities for mitigating against the potential natural hazards or human-caused threats. The plan not only guides emergency managers, but also assists in the grant funding process.
LEARN MORE
Debris Management Plans
FEMA encourages state and local governments, tribal authorities, and eligible private non-profit organizations to take a proactive approach to managing their debris removal operations by including a debris management plan as part of their overall emergency management plan. Communities with an effective debris management plan are well-equipped to restore public services and ensure public health and safety, in the aftermath. They are also better positioned to obtain the available funding from FEMA and other granting entities.
LEARN MORE
Compliance Reviews
When an incident suddenly damages or destroys your organization or community, it's important to know if you are eligible for federal financial assistance and how it can become a part of your recovery.
2 C.F.R. Part 200, also known as the Super Circular, is an Office of Management and Budget (OMB) reform of regulations that apply to all federal financial assistance. It is a consolidation of guidance meant to assist recipients and sub-recipients in complying with the regulations, informing them on how federal grants are awarded, handled, reviewed, and carried out.
As you plan for or respond to an unexpected disaster, it's important to understand there are different requirements for non-federal entities — such as states, local governments, Indian Tribes, institutions of higher education, or nonprofit organizations — and for-profit entities. Without a full understanding, missteps in applying for and managing FEMA grant assistance can hinder your recovery. As our team was founded by government employees highly experienced in preparedness and disaster recovery, we are FEMA specialists and your trusted partner in managing your federal financial assistance.
LEARN MORE
Program Assessment/GAP Analysis
When disaster strikes, your resiliency will depend on how well you know beforehand your exposure and risks, and the current and potential resources you can utilize for an effective recovery. Our skilled specialists provide that understanding. We utilize state-of-the-art technology and, more importantly, in-depth one-on-ones with our clients to regularly audit, review, and analyze their operating procedures, processes, plans, and policies. In this way, we structure your emergency management program to completely address the impacts of incidents to minimize disruption.
Take a look at our real-world applications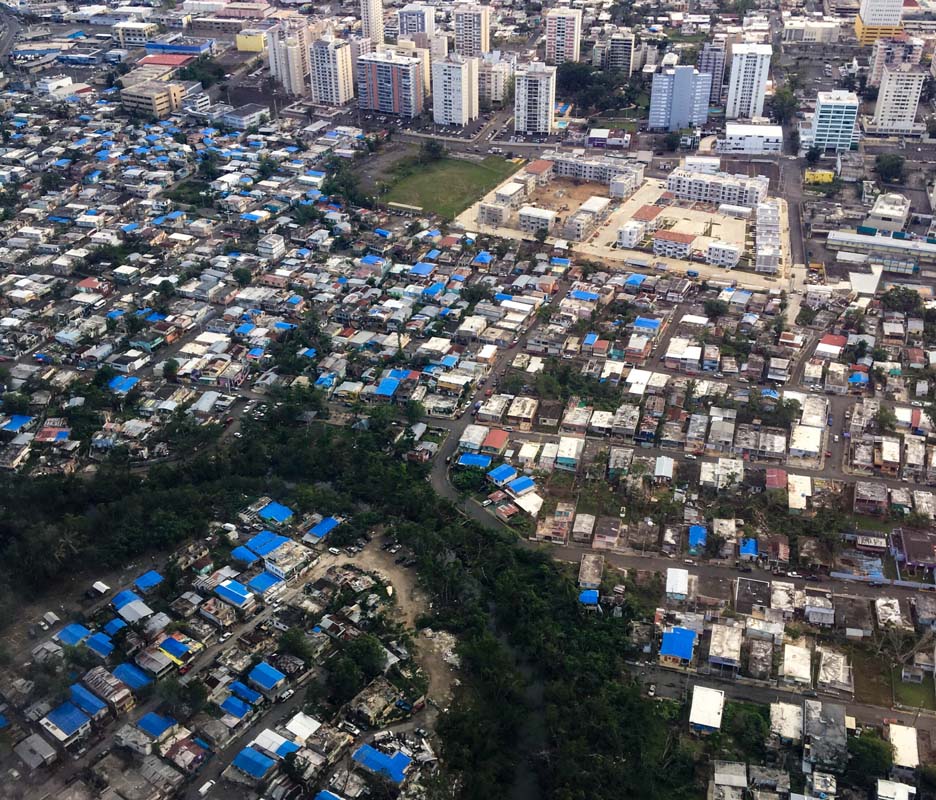 Puerto Rico Sheltering and Temporary Essential Power (STEP) Program
California's 2020 Wildfire Debris Management Program
Florida's Vaccine Distribution Program