Requirements gathering and writing
Requirements gathering and writing is an important first step when customizing software solutions for program or community. The first step of this process is to clearly identify the goals for the solution and the criteria for success. Afterwards, we will document all the supporting technical and business requirements necessary to reach the defined target. Our processes also include continued partnership with our stakeholders to guarantee all teams remain aligned throughout the project lifecycle. This first step in our process ensures cohesiveness and focus on the end goal throughout the remainder of a custom built software solution project.
Documentation
Documentation is crucial when developing custom software. TB Technologies utilizes specific plans and checklists that adhere to industry best practices to ensure accuracy with the development and implementation of the solution. We follow the scope of work and offer suggestions for added value where applicable. We offer a detailed user manual and ensure training is included in our delivery process.
Our philosophy on documentation is simple – the more information, the better. Any issues and updates are captured in a project management tool such as Jira, Azure DevOps and/or ServiceNow, that can be used by our team and the client's team to always ensure proper alignment and full transparency.
Design and Implementation
Our team designs solutions  to work for you – tailored to your specific organization, community and enterprise needs. We ensure consistency throughout branding, implementation, and infrastructure. Our approach includes designing and developing specific software and infrastructure solutions utilizing a streamlined and custom process. We ensure the solution addresses your specific requirements. Whether it be increasing productivity and efficiency, distribution of communication, managing data, or measurement and reporting – you can be rest assured that our team will deliver the custom solution that meets your needs.
User Acceptance Testing (UAT)
Our team works with stakeholders and testing personnel to assist in performing the proper level of UAT testing in accordance with requirements defined during business requirement phase. Our team provides support through the duration of a project and after, ensuring proper UAT testing is performed during the entire lifecycle of the application/project. As implementation nears completion, our team ensures a thoroughly tested and ready to be released application/product.
Deployment
Once all corrections and clarifications have been addressed from the UAT stage, our team will conduct deployment of the software solution in accordance with the client's requirements and needs. We also design our solutions with integration in mind, so all deployment activities will include soft-launches and comprehensive post-deployment testing. We deliver full end-to-end solutions, not only standalone solutions that operate in a silo.
Maintenance and Support
We offer ongoing maintenance and technical support after deployment of the solution(s). Maintenance includes modifications of existing features and adding new features as needed to meet the client's future needs. We also monitor the system for performance and deliver reports as requested.
Phoenix OneCase – Grant and Case Management Software Solution
Tidal Basin's in-house grant and case management system, Phoenix OneCase, is built to align to our client's specific data and workflow needs and to support the partnership between the case manager and applicant. The solution is designed to enable entities to support all case management services through a single solution, thereby reducing the burden on the individuals by allowing information to be shared across multiple programs. The applicant maintains control over which information is shared during their initial submission and application submissions are segregated by program through permission-based access control.
Foundationally, our software utilizes scalable, cloud-based technologies to provide internal and external users with a responsive and reliable interface. The technical benefits include:
H

ighly scalable

Highly secure out of the box

Rest API-based – Easy to integrate into existing systems/platforms
Functionally, our application is designed to support the intake, workflow, program management, and reporting requirements set forth by the client. After identifying the specific needs for the program, we configure the interface to ensure we are capturing all required information and design the workflow to allow the case manager to execute the required tasks and communication from case opening to case resolution. We then deliver the turn-key solution to be used for the management of the program and can quickly respond to configuration changes as needed, based on the dynamic needs of the state and local governments and the applicants.
Take a look at our real-world applications
Disaster Response and Recovery Support Services for the State of Hawai'i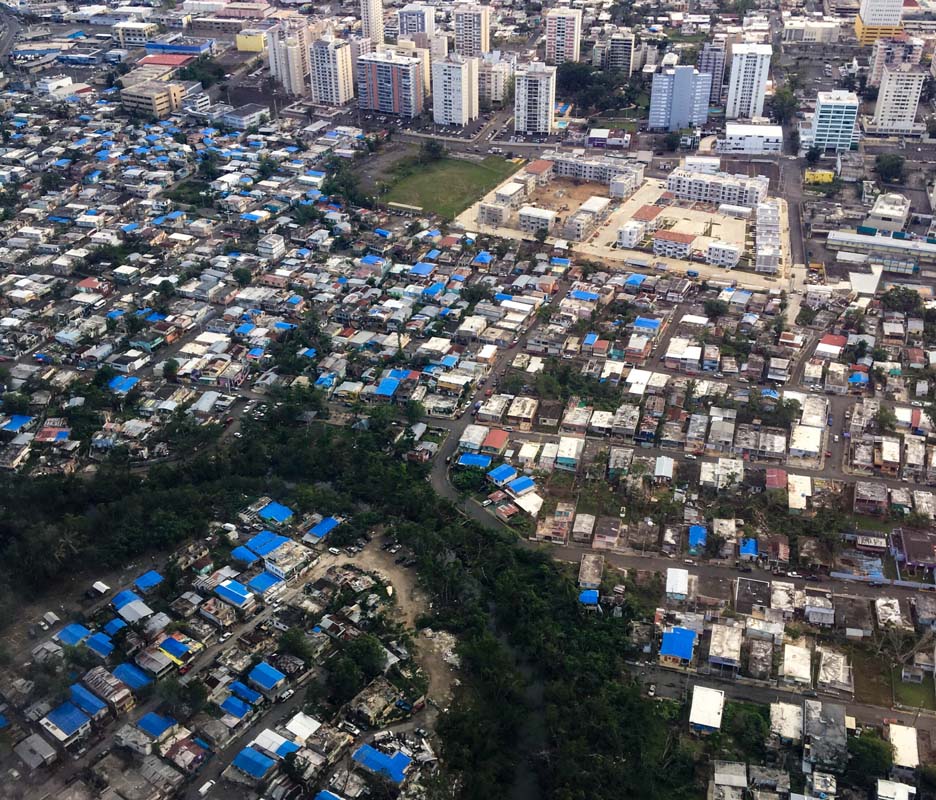 Puerto Rico Sheltering and Temporary Essential Power (STEP) Program
Florida's Vaccine Distribution Program