Public Assistance (PA)
Tidal Basin is one of the nation's top providers of integrated disaster recovery consulting services. Our team collaborates with funding recipients and sub-recipients to expedite reimbursement from FEMA PA grants and property insurance claims. Our comprehensive approach to recovery allows our team to address all concerns related to the recovery process. We provide the following services in line with the FEMA PA process:
Debris monitoring
Damage assessments
Streamlined application, project worksheet, scope development, and project formulation
Insurance and supplemental funding reconciliation
FEMA obtain and maintain
Appeals, arbitration, and audit resolution
Tidal Basin is adaptable and offers a remote PA delivery model in addition to our onsite in-person program management support. Services include:
Project development and grants management
Staffing footprint
Cost savings
Closeout, appeals and audits
Individual Assistance (IA)
Tidal Basin's recovery experts are well-versed in FEMA's IA program. The IA Program offers supplemental federal disaster grant assistance to individuals and households. We assist state governments with their roles and responsibilities related to FEMA's Individual Assistance program (IA). This includes any state IA programs that are enacted or funded at the state level with or without a presidential declaration. Tidal Basin is proficient in managing the FEMA Individual Assistance (IA) Program at both the Regional and National levels and currently manages a portion of the FEMA IA Program – Housing Inspections Services (HIS). We have team members that have been a part of the FEMA IA Technical Assistance Contract (TAC) while serving in various roles within the IA Program. We employ staff members who have subcontracted in the state of New York managing the state's Housing Inspection Program. Our comprehensive support includes:
Developing/updating administrative plans outlining the process for activating and implementing the program.
Assistance with preliminary damage assessments to ascertain the level of damage and help document for declaration purposes.
Conducting home inspections to verify losses and establish cost estimates for losses.
Operating disaster recovery centers to take applications in person or via call-in numbers.
Sheltering and Temporary Essential Power (STEP) Program Management
The STEP program was developed by FEMA under Public Category Assistance B – Emergency Protective Measures as a strategy to move disaster survivors from shelters, temporary living arrangements, and hotel/motel rentals back into their homes in a safe and sanitary manner. The purpose of the program is to perform minimal yet critical repairs to render dwellings habitable, enabling residents to remain in or return to their homes instead of using congregate shelters.
Tidal Basin Program Capabilities:
Designed program policies and procedures in accordance with FEMA disaster policy.
Inspected home structures and interviewed applicants for program eligibility and to develop construction scopes of work.
Created applications for homeowners, along with supporting technology infrastructure and databases to receive, track, and close out all applicants.
Supplied work orders and estimates for FEMA's designated construction firms.
Provided program outreach activities including, town hall-style meetings, program flyers, paid media production, and website and social media presence.
Performed final inspections on homes after construction to verify completion and eligibility for home occupancy.
Validated applicant eligibility for the FEMA program to include home ownership and occupancy.
Developed required documentation for FEMA program reimbursement and program closeout.
Collected required Rights of Entry (ROE) forms.
Take a look at our real-world applications
Crisis Leadership Team Hybrid Workshop and Tabletop Exercise with Los Angeles World Airports
Disaster Response and Recovery Support Services for the State of Hawai'i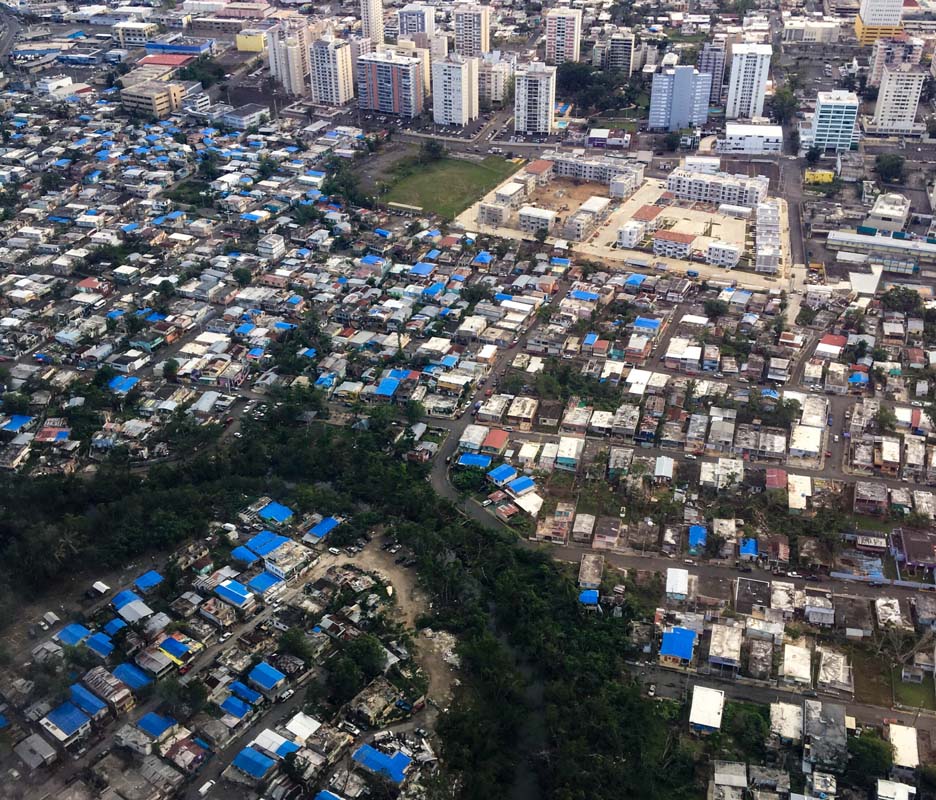 Puerto Rico Sheltering and Temporary Essential Power (STEP) Program